First Class Limo and Black Car Service Bay Area San Francisco
LIMO CAR SERVICE SAN FRANCISCO BAY AREA AIRPORT
Luxury Black car service San Francisco by the best company. Do you think you can compromise on the comfort of your traveling? There are going to be drawbacks if you do so. Whether you are traveling for the sake of your business affairs or with your family members the transport is the most important part of any traveling plan. If you are not comfortable on the ride, that means you are going to end up all frustrated and tired.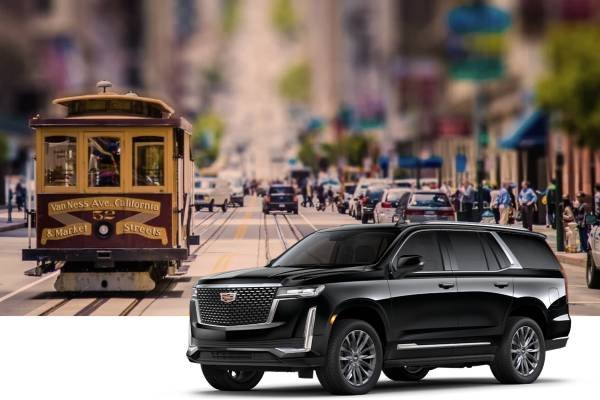 You don't have to compromise on your comfort and traveling standards anymore. Now you have got us for the execution of your every road trip. Now you can simply hire a car service San Francisco from us at any time. We have been serving Black car service San Francisco, to our worthy clients and they never complained about anything related to our transport services. SG has got a highly professional and experienced chauffeur for Limo service in San Francisco.
Get A Private Limo Car Service, for Your Family Plans
Would you like to travel through an ordinary ride or through a shuttle service when you are with your family members? If not everyone is going to fit in a single ride that means you need a bigger ride with more space so everyone will be able to fit in comfortably. It is only possible if you get chauffeured Black car service, San Francisco, from the US. The reason for booking this service is in the comfort of your loved ones and you don't have to become a driver for everyone else too. You can also be a part of every conversation and discussion with everyone else. To make your family plans so much more fun and memorable it is important that you book the right ride.
You can Search SFO Car Service Near Me or Simply Contact Us
There are many other companies that also offer SFO Car service services but this doesn't mean you are going to get high-quality transport services. If you don't want to take any risk because the wrong is only going to make your journey full of regret then book Limo service San Francisco from us SG World Transportation. You won't regret hiring our highly luxurious chauffeured Luxury car service in San Francisco.
Would You Like to Hire A Town Car Service in San Francisco?
Suppose you are in San Francisco and today you are in a mood for exploration. If you want to travel the town but you also don't want to drive a ride by yourself then how about you hire a luxury car service in San Francisco? Yes, you get a luxurious chauffeured limo for yourself. You can visit every single attraction of SFO city or the beaches wherever you want to go the chauffeur will take you there. Let you have traveling plans with your friends then you can pick them in your luxurious ride for the day too. You don't have to worry about anything at least for a day and enjoy your road journey alone or with the company. It is totally safe that you travel in our vehicle.
Hourly Car Service San Francisco
PROFESSIONALISM PERSONIFIED
For more economical luxurious traveling Are you worried about the fare for long-distance Black car service in San Francisco and do you think you can manage traveling by cab? Well, this is not a safe option but how about you book a limo on an hourly basis? Yes, SG World Transportation does offer hourly transport services so you don't have to worry about your traveling budget.
You don't have to book a limo for a whole day if you don't need it. Now, book a limo or any other ride from our fleet for your required traveling hours. Also, get a quote for your traveling plan before finalizing anything. Whenever we talk about Luxury car service in San Francisco we only think that this service is going to cost you a fortune but this is not the deal with every transport company.
Black Car Service San Francisco for Bay Area Airport
Do you like to take risks when you have a flight to catch? Well if you take any risk then you might end up missing your flight. On the other way round if your flight is landing at the Bay Area airport and you will be needing a ride to your home office or wherever you want to go once you land. How about you book the best Black SFO car service at Bay Area airport from SG World Transportation. The reason we are suggesting this service for you to hire is that you might not have the level of energy looking for a ride that will take you to your destination.  So, without thinking about any other option you can simply book our chauffeured limo. This service works vice versa to and from the airport. You can also avail of our San Francisco airport car service.
The Fleet
Depending on your SFO transportation needs, we have the vehicle to fit your expectations.  Our Car service Bay Area, San Francisco includes the Executive Sedans Cadillac XTS or equivalent, Premium Sedans Mercedes S Class, BMW 7 Series or equivalent, Executive SUV Chevrolet Suburban or equivalent, Premium SUVs  GMC Yukon XL, Cadillac Escalade, Lincoln Navigator or equivalent, Sprinter Van Executive Seated/Limo Variant, and Stretch Limousine. Amenities included are GPS navigation with traffic monitoring iPads, flight tracking, and artesian waters all complimentary as part of your reservation.