About SG World Transportation
A Tradition of Dedicated Service, Convenience, and Glamour.
Everything you need know About SG San Francisco Limo Service
When it comes to traveling all we need is comfortable transport so we don't get tired of the journey before we reach the actual destination of our plan. Getting comfortable transport is quite tough if we look for one in the street. You will have to compromise on the comfort or the hygiene of the ride if you are thinking of traveling through a cab. Shuttle service is also the same and there is not going to be any privacy in that journey. The only option that will comfort you is SG World Transportation.
Yes, we have a variety of rides and we only offer chauffeured transport services so you don't have to worry about driving as well. Car Services company San Francisco one work that will justify the meaning of our services is quality. You don't get tired in our luxurious rides and you can relax in the back seat of a comfortable and luxurious limousine.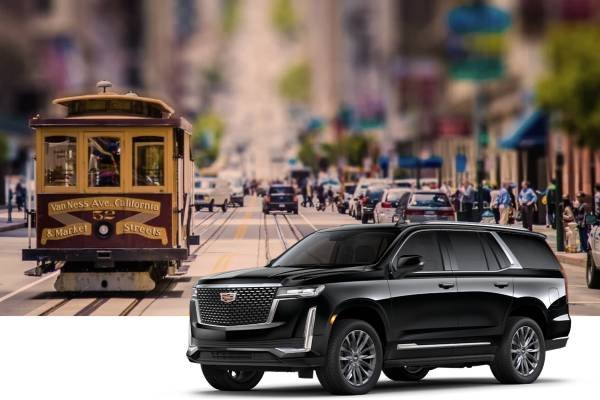 How hiring a luxurious ride will make your journey easier?
You have got plans for the day but you are worried about the transport because you can't execute the plan if you hire a cab or you travel through shuttle service. If you don't have your own ride or you can't take your ride on the road today then the only option you have got is to book a ride from SG World Transportation.
If we talk About Car Service provider San Francisco he most luxurious and yet economical option that you have got is to hire a ride only from us. Without compromising on your traveling standards and comfort level you need the perfect ride for your road journey. It is very important that you reach wherever you planned to go on time or you are to miss something for sure. Don't get confused anymore we have vehicles and services for every type of your traveling plan.
You just need to let us know your desires, requirements, then get a quote for your whole road journey then confirm your ride. Plus we have got some special rides for your special events too. Let us entertain you and you won't regret booking us for your happy moments.
We have got a variety of vehicles on our fleet list
We have a variety of vehicles on our fleet list. You don't have to book a limo every single time you want to travel. The type of ride you need to book depends on your traveling plans. We have executive SUVs, executive Sedans, premium Sedans, premium SUVs, and even a sprinter bus. Yes, you can even hire a bus from us if you need a bigger ride with maximum space.
Are you worried about the working of these vehicles because most of the time when you hire a ride from any company, you face trouble during your road journey? This won't happen if you get to book one of our vehicles from the fleet. All our vehicles are highly maintained and our chauffeurs take care of interior hygiene so our customers don't face a single problem. Stop worrying and stressing over the transport problems anymore we are 24*7 available for you. Don't hesitate and contact us whenever you want.
How hiring a luxurious ride is better than traveling through any other transportation service?
You might have heard about various Car Services company San Francisco but do you want to hire the best services or do you want to take a risk? It is totally up to whether you want to hire a limo from any other company but there is no surety you will have a comfortable and safe journey. Our services are guaranteed. There is no way you are going to suffer while traveling in one of our vehicles.
Your safety is also very important and the experience of the person who is handling the wheel of the ride. Well, if we talk about About SG San Francisco Limo Service by SG World Transportation everyone knows that we have hired the best experienced and professional chauffeurs. They know the shortest and safest routes of the city. You are going to be in safe hands completely.
"I have tried this company 2 times so far, always on time, reliable, cars are clean and they go above and beyond. Ramy is friendly and super nice."
"They were very flexible when I wanted to extend or change time. The car was super nice and clean. It was a Cadillac escalade. I found them very attentive."
MODERN, SECURE, LUXURIOUS
Depending on your transport needs, we have specific transport to fit your expectations. Our transportations include the Cadillac XTS, Mercedes S Class, GMC Yukon XL/Chevrolet Suburban, and Sprinter Van. Services included are GPS navigation with traffic monitoring iPads, flight tracking, artesian waters, and wi-fi, all complimentary as part of your booking.