Hourly Car Service
Our luxury hourly car service san Francisco is ideal for passengers needing private transportation within San Francisco. SG World Transportation's hourly car service allows passengers the ability to truly personalize their ground transportation experience. When you reserve an hourly car service, the passenger just needs to provide the driver instructions to any destination they need to go. Your driver will also wait for you outside the venue to take them to your next stop. With this option, there is no need to worry about wait time in between stops.
Our chauffeurs are professional, courteous, and meet all of our screening requirements. In addition, your chauffeur can pick you up from anywhere within San Francisco – the airport, your home, hotel, or place of business.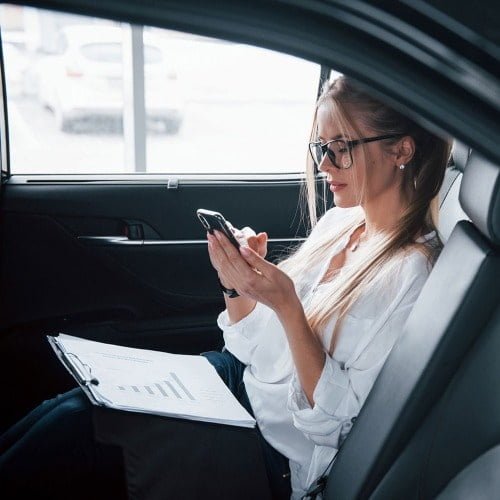 Reasons For Booking Hourly Service
SG World Transportation offers a variety of luxury vehicles when you book an hourly limo service, including a town car, sedan, and SUV. The following list provides the best reasons for booking an hourly car service.
You need a car for more than 4 hours
You need to make multiple stops
You are not certain what time you will need a second or third pick up
You would like to keep a driver and a car for the entire trip
You need a car for wine tasting
You need a car for business meetings
You need a car for special occasions such as wedding
You need a pick up from the airport with several stops and then return to the airport
Depending on your transportation needs, we have the vehicle to fit your expectations.  Our vehicles include the Cadillac XTS, Mercedes S Class, GMC Yukon XL/Chevrolet Suburban, and Sprinter Van.  Amenities included are GPS navigation with traffic monitoring iPads, flight tracking, artesian waters, and wi-fi, all complimentary as part of your reservation.
PROFESSIONALISM PERSONIFIED
All Chauffeurs are trained thoroughly in street knowledge, customer service, and safety. Both, the drivers and the vehicles meet all requirements of the quality labels. Clean, modern, and safe. Below you see a list of chauffeured services we can offer.