SAN FRANCISCO LONG DISTANCE CAR SERVICE
It is a well-known fact that the lifestyle around the U.S. is hectic and busy. We are in a constant rush with so many things on our minds. Schedules are full and oftentimes include frequent travels #1 San Francisco long distance car service from one state to another. Meetings, family gatherings, moving to college and other events nowadays require fast and reliable private long-distance transportation. However, it's not an easy task to find someone who will provide you with a safe and comfortable service at affordable prices.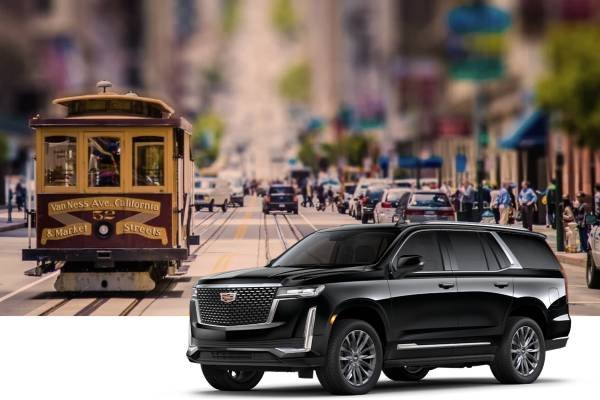 At SG World Transportation, we guarantee privacy to each individual. We have a team of experienced chauffeurs, trained to take care of you and your fellow passengers. You can always count on them to pick you up on time, in a clean and well-maintained vehicle. Each chauffeur is an expert in this field, they know how to create a welcoming environment and provide you with the ultimate luxurious experience.
Our main goal is to create unforgettable experiences and offer you more than a ride. During all the years in business, we learned how to make a difference in your journey. To us, it doesn't matter whether you are traveling for business or leisure. We will make sure to exceed your expectations.
Depending on your transportation needs, we have the vehicle to fit your expectations.  Our vehicles include the Cadillac XTS, Mercedes S Class, GMC Yukon XL/Chevrolet Suburban, and Sprinter Van.  Amenities included are GPS navigation with traffic monitoring iPads, flight tracking, artesian waters, and wi-fi, all complimentary as part of your reservation.
PROFESSIONALISM PERSONIFIED
All Chauffeurs are trained thoroughly in street knowledge, customer service, and safety. Both, the drivers and the vehicles meet all requirements of the quality labels. Clean, modern, and safe. Below you see a list of chauffeured services we can offer.