Are you looking for luxurious and reliable transportation to and from San Francisco Airport? Look no further! SG car service to san francisco airport is your trusted partner for all your airport transportation services needs. Whether you're traveling for business or pleasure, our expert drivers and a flawless fleet of vehicles are here to guarantee an agreeable and tranquil excursion.
SFO Airport Car Service
If you want a stress-free journey to and from SFO Airport, then you will think you'll be able to find a cab when you leave the airport. If no one comes to pick you up, you're on your own. You might not find a luxury ride that meets your standards and requirements. You'll have to compromise. You can choose the Luxury Black Car Services from SFO Airport if you do not compromise on your comfort zone and hygiene level when you ride in rides.
SG San Francisco Limo Service is the epitome of extravagance and accommodation between San Francisco Airport and Napa Valley. Our limo service at San Francisco Airport offers a consistent and lavish transportation experience. This guarantees that you show up at your location in style in a Limo pickup at the San Francisco airport.
One of the greatest advantages of choosing our Airport limo service is the comfort of an assigned pick-up. With our limo pick-up San Francisco Airport service, you can say farewell to looking for transportation upon your arrival. Our expert Chauffeurs will be waiting for you at the airport, prepared to help you with your baggage and give consistent exchange insight. Not holding up in lengthy lines or managing public transportation vulnerabilities – we focus on your comfort and convenience with our Airport Limousine services SFO.
Luxurious Airport Rides
You can book luxurious airport rides from SG World Transportation. Yes, Our Airport transportation Company offers high-class airport cars in SFO. Luxury Car Service San Francisco Airport offers comfort, class, and executive vehicles for road trips. The chauffeur will be at the airport terminal even before you arrive so you don't have to wait for your ride. He will take care of your baggage so you can relax completely.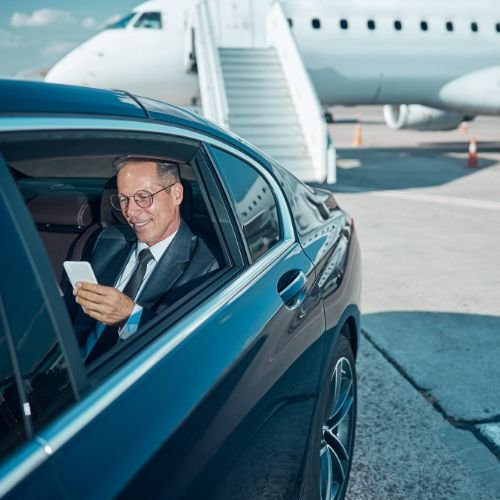 Airport Limo Service San Francisco
Our luxurious SFO Airport limo service will greet you with grace and refinement as you step inside. Our limo pickup at San Francisco airport takes care of everything you need, whether you're traveling alone or with a group. Our airport luxury fleet of well-maintained limousines guarantees your comfort all through the excursion from San Francisco Airport to Napa Valley. Sit back, unwind, and enjoy the picturesque scenery as our expert escorts explore the course.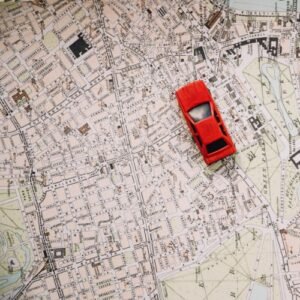 San Francisco Pickup Location
Our expert drivers are thoroughly prepared and experienced, guaranteeing a protected and smooth excursion from San Francisco Airport to your objective. With our San Francisco airport car services, you can appreciate security, extravagance, and inner serenity all through your ride. SG San Francisco Airport limo focus on dependability and will guarantee that you show up at your ideal area on time, like clockwork.
Luxury Transportation Services to San Francisco Airport
Airport Car Services in San Francisco are available through many transportation companies online. Do you want to take a risk or try something unfamiliar? Ultimately, you must decide based on your wisdom. Choosing random transport companies has a high risk of not getting high-quality transportation services. Book a luxury airport transportation ride with us if you have a deadline flight to catch. No matter if it is to the San Francisco Airport or home, office, or any other destination in the city.
Consider getting a quote from SG World Transportation first if you have doubts or do not want to spend a lot of money on luxurious transportation rides. If you're catching a flight, but you don't know who will drop you off, don't take chances. Because if you want a taxi, you may not find one on time or get stuck in traffic jams. Airport car service in SF is a safer option than taking such risks. It won't affect your flight if you book an airport limo car from SG World Transportation. Our San Francisco Airport limo chauffeur will pick you up from your home for the shortest and safest route to the airport, so you won't be late.
Why book an Our SFO Airport Car Service?
Whenever you need a smooth and a la-mode choice for airport transportation, our SFO Airport transportation car services is the ideal decision. Our armada of black cars oozes tastefulness and refinement, offering top notch travel insight. Whether you're a business explorer or an insightful tourist, our black car services in san francisco ensure solace and incredible skill.
Our well-maintained fleet of vehicles offers a comfortable and spacious interior, guaranteeing a pleasant excursion. With our San Francisco airport car service near me, you can take advantage of amenities such as Wi-Fi availability and charging ports, keeping you informed and engaged throughout your ride. Our expert drivers have learned about the Airport Limo car service San Francisco region and will explore the most suitable routes to guarantee a timely arrival or flight.
At SG San Francisco Limo Service, we recognize the need for unwavering quality and accommodation for airport transportation. Our airport car service in San Francisco is here to meet your specific needs. Whether you're a regular business visitor or a relaxation explorer, we give consistent and calm insight. All in all, SG San Francisco Limo Service stands apart with its extravagance, accommodation, and dependability.
Frequently Asked Questions
How much is a shuttle to San Francisco Airport?
Bob T.
2023-05-30T12:49:51+00:00
A convenient shuttle service to the airport is an option that many travelers consider to ensure a smooth trip to San Francisco. In terms of cost, shuttle fares vary depending on the pickup location, the company, and how many passengers you have. Normally, shuttle fares to San Francisco Airport cost $15 to $30 per person.