The Best Day Trips from San Francisco by Town Car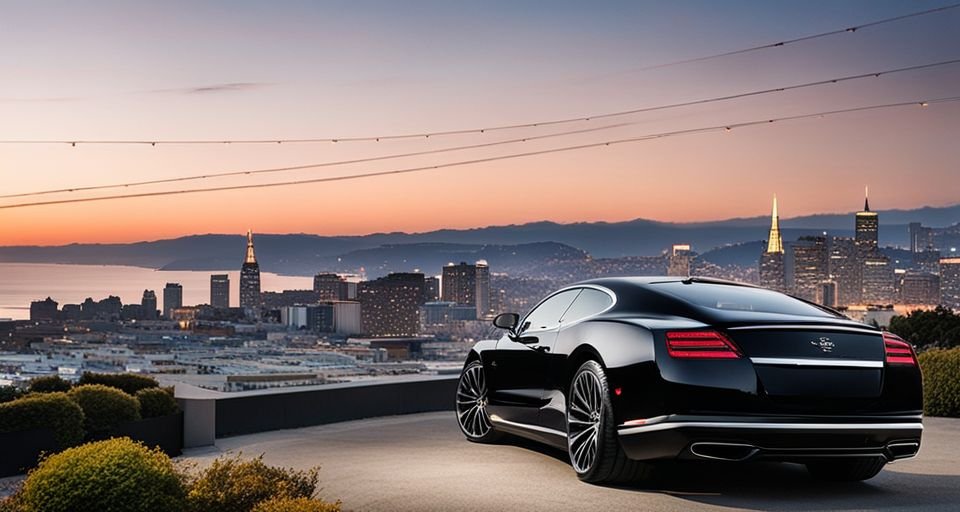 San Francisco is a city of historical facts, beaches, hills, landmarks, and its neighborhood. If you want to visit San Francisco then I will recommend you travel in the car rather than exploring it by walking. San Francisco is a highly populated city and traveling without a car or using public transport for your tour. Will make you tired and exhausted every time you want to go somewhere. You have to check the city map and schedule of the public transport and waiting for it will take you longer to make it to your best day trips from San Francisco. On the other hand, if you book a car for your San Francisco day trip it will not only make it easy to get you to your perfect view of San Francisco but it also makes your whole journey pleasant.
There are some amazing views of San Francisco that you can witness in daylight as it will help you relax and enjoy nature. I am going to mention some places that you should visit in daylight if you are planning your vacation in San Francisco to Los Angeles Hollywood by your car.
Best Day Trips from San Francisco
Point Reyes
Point Reyes is a natural preserve of San Francisco day trip that is spread over 71,000 acres where you can find a lighthouse that is 145 years old. You can witness elephant seals and Douglas fir forest which is popular because they are very old. You may just drive your car towards the forest and can explore it by walking where the car is unable to reach. After that you must be starving so there is a small town restaurant near the beach where you can enjoy your sandwich or soup.
Market Street
Bringing some nice gifts to your family or loved ones is the most generous act that everyone loves and waiting for after you return from your San Francisco day trip. Want to go shopping? Just ask your car driver to bring you to the market street of San Francisco. Where you may just be roaming around in the car and see the stuff in the shops. This street will give you the vibes of a European high street because of its ambiance and department stores.
Gold Country (Sierra Nevada Mountain)
Gold Country in San Francisco has a historical background. In 1848 the gold reserve was found in the Sierra Nevada mountain. If you just want to travel back to 1848, but do not have a time machine, it's ok you can travel by San Francisco car service. Try to explore this place in daylight because it has historical shops and restaurants where you can find your perfect meal with a vintage ambiance. When you are heading towards the home you may find Parrotts Ferry Bridge. Just stop the car right there and take a look at the mesmerizing view of New Melones Lake and adjoining hills.
Santa Cruz
I wonder if this city has so much to offer when we take a look at Santa Cruz. Traveling in the car the whole day you might be bored sitting for hours and hours. Just come to this place in a day because you are going to enjoy it best when you visit it in the daylight and enjoy the best day trips from San Francisco to Los Angeles. And enjoy rides in an amusement park. Just sit at the beach all day long soaking in the sunlight with the magnificent view of the mountain range.
Palace of fine arts
If you love artistic and historical artifacts then this place must be on your wish list. If you are driving to San Francisco in daylight. This place was built in 1915 for the Panama-Pacific international exposition where this amazing 162-foot-tall rotunda was exhibited.