The Best View of San Francisco to See on a Limo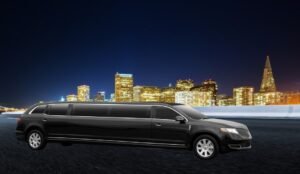 If you visit San Francisco and missed its night views, it means you missed the most amazing and beautiful part of your trip. The night in San Francisco is a whole mood, surely you should not miss it. That best view of San Francisco can get pluperfect if you travel in a limousine. You might be thinking why a limousine and not any other car? So I must say that in traveling comfort comes first. If you are not comfortable in your ride you can never fully enjoy your whole trip. So, it all goes to waste, and I'm quite sure you will never want it to happen. That is why the Limousine car is perfect for traveling because it has space for all your luggage and you can also rest on your way to your destination as those luxurious seats are not seats but can also be converted into a bed if you want to.
Furthermore, if you are traveling with a big family. It would be much more fun if you all travel in a single car rather than traveling in different cars. So a limousine is a very good option and fits your needs. Just Imagine! Hitting the road trip at night in San Francisco with all the necessary facilities in the car from water bottle to temperature control system to TV system and a mesmerizing view from your car with your loved ones beside you. Isn't it perfect? Let's talk about the views you can enjoy at night in San Francisco.
The Best View of San Francisco
Golden Gate Bridge
The view of golden gate bridge at night is surely one of the best views you can witness on your journey. In the evening, ask your SF limo service driver to take you to Marshall's Bridge or Crissy Field so you can have the perfect sight of this bridge along with the lights of buildings and the perfect evening sky of San Francisco.
Alcatraz Island
If you wish to an island so visit Alcatraz island. The sad news is that you're comfortable and luxurious limousine will not go there but the good news is you can enjoy the tour in a boat, which is surely a thrilling experience. You can witness the world's most secure prison on the rocks of the Island. The tour guide will surely tell you the historic story of those prisoners on the way back from the Island.
Fisherman's wharf
If you want to see the street which is alive you must visit Fisherman's Wharf. As soon as the sun sets the performances on the street start. Just drive your limousine around the street you may have a feeling like a festival going on there. If you enjoy the seafood just try one from here.
North Beach
If you want to visit Italy in San Francisco, you should visit the north beach. The view will give you the vibes that you are in Italy and most people wished to live here as it is so amazing and feels like a neighborhood. Traveling in this street in a luxurious limousine. Trying their Italian cuisine from the most delicious restaurant with a cozy ambiance is all you need to make your day. You can just enjoy the glow and vibes of the street by roaming around the street in your limousine.
Cable Cars
Visit San Francisco and did not try their cable cars? You don't want your friends to ask you this question. The best view of San Francisco city lights and landmarks from steep hills by sitting in a cable car and enjoying your night adventure.