Chauffeur Service San Francisco by SG World
Experience matters a lot when it comes to the driver of your ride
If you are booking a Chauffeur service San Francisco then you better have a background check first on the chauffeur details first. The experience of the chauffeur matters. Because once you are in the ride they are going to be responsible for your safety. If the chauffeur doesn't have much experience of driving a car in the city then you might end up facing a difficult situation. What if the driver you came to take you to your destination doesn't know much about the routes.? One wrong turn and you might get stuck in a traffic jam.? This kind of scenario takes place in your life when you book a Chauffeur service in San Francisco, from the wrong place.
Doubtlessly there are many other trustworthy companies that guarantee the comfort of traveling in their vehicles. You might get the comfort but what about the chauffeur? So, if you really don't want to mess up with your road trip plans then always choose Private Chauffeur service San Francisco from the SG World Transportation.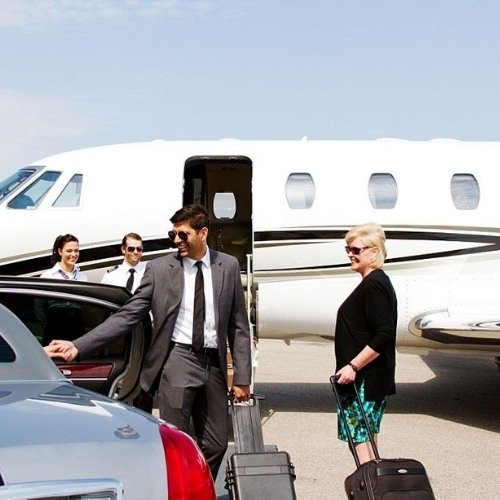 Let Hire a Private Chauffeur in San Francisco
How experienced of Chauffeur service San Francisco is beneficial for your road trip? You might be to get a good discount if you book a Private Chauffeur service San Francisco from any random transport company. You are taking a huge risk by choosing your transport from a company you are not certain about. If the company sends an inexperienced chauffeur who doesn't know how to drive in a rushy area or doesn't have much information about the city routes because he is just a newbie.
These situations can make really bad scenarios for you. It is one of the most important reasons that why do you have to go for the Best Chauffeur service San Francisco instead of taking chances and choosing random transport companies over SG World Transportation. Even it is not safe either to try new companies every time you want to travel from one place to another. Very important thing is that you get your ride booked from a company that has been serving its worthy clientele for a long ago. If you think you don't want to compromise on your safety, comfort level,, and traveling experience then you need to get your car booked only from us.
Book a Roadshow Limo Chauffeured
Experience the luxuriousness while on the roads
If you have an important business meeting. And you are also planning a roadshow that means you will need a ride that will take you everywhere you ask for. You can either drive your own ride for the roadshow. But if your colleagues are accompanying you then this is not a very good option for you. You must sit with your colleagues to discuss the important business details. A roadshow can get really hectic. If you don't have a ride that is comfortable you won't be able to give your best to the opportunities that might get offered to you on your roadshow.
How about you book a chauffeured roadshow limo from us? Yes, you can travel in a limousine with all your partners. The chauffeur will take you to the destinations you'll inform him about. You can have a discussion session with your colleagues related to your work details. Or the things everyone has been noting before you reach your next destination.
SG World Transportation Chauffeur
Make sure you choose the right chauffeur
Why would you think of compromising on your comfort while you are traveling? If budget is the problem then SG World Transportation is more than happy to offer you our high-end transport services at quite economical rates. If you are getting a better traveling fare quote from a newly started transport company. Then how much you are sure you are going to get high-quality services from them.? Yes, this is possible that you get a discount on your ride from that company. But if the vehicle doesn't match your traveling standards how you will face that situation?
If the chauffeur is not driving the car like a professional and your life is at risk how you will manage that situation. Anything happens when you don't think about the consequences of your certain decisions. Don't try to think of taking this kind of risk and book your ride from us. We have qualified and professional Chauffeur to make your journey decent and inspirable!