San Francisco Executive Car Service
Make your road trips happening with Executive car service San Francisco
The experience of your road trip totally depends on your decision of selecting your transport. Doubtlessly everyone wants to feel comfortable while they are traveling but sometimes the wrong decision can kill the mood. If you have planned a road trip but you are a bit confused about whether to become the drive for the whole trip or you want something more comfortable? Now you have an option of booking a taxi but who plans a road trip on a taxi? You need a convenient solution for this so you don't end up hating your road trip plan. You need to book Executive car service San Francisco from us SG World Transportation.
Yes, our luxurious traveling service is all you need to make your road trip fun, memorable, exciting, and comfortable. Road trips are all about enjoying every single moment and it is only possible if you have got the best ride at your service. The fun gets doubled when you don't have to sit on the driving seat. Yes, all our services come with a chauffeur. He will take care of the road turns so you can enjoy yourself with the people accompanying you on your road trip.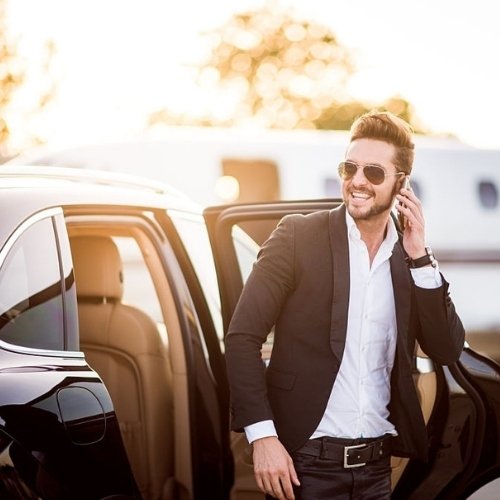 You Need a Ride that is Exclusive yet Economical
Now you might think that booking Executive limo service is going to be really expensive for you and it might upset your whole traveling budget. This might happen if you go for any option other than us. Many companies are offering transportation services nowadays. They might be pretty good at their job but they also might charge you one hefty cheque for all the services they offered. Our services are luxurious, comfortable, the executive still very economical. Yes, you read it completely right that even we are offering chauffeured executive limo services but we don't charge a large amount of money as the fare.
If you think you won't be able to afford the fare of our services then how about you have a friendly chat with one of our customer representatives first? You just need to discuss your traveling plans with us and we tell you how much we will be charging you for the whole trip. There is not any chance that you won't like our transport package. We do understand your concern when it comes to traveling and budgeting.
Explore the beauty of San Francisco
San Francisco with Executive limo service
If you are finally planning a trip to San Francisco then have you thought about your transport yet? Once you land at the airport and leaves the terminal. How you will be able to get to the hotel comfortably.? You might be able to get a taxi but with all the baggage and trip mates do you think a taxi is going to be a good option? If you have finally got some time for yourself then you need everything to be perfectly arranged, managed, and booked for your whole trip.
You need to book an airport ride from us so even before your arrival our chauffeur will get there and you don't end up waiting for the ride. He will take care of your luggage. Once you are at your stay place, after that you can book an Executive car service San Francisco to explore the attractions of this beautiful city.
We have got the best fleet for you
SG World Transportation for Booking
Do you think that a limo is going to be enough for you. And you will need a bigger ride for your traveling plans.? Well, you don't have to look for a bigger and spacious ride somewhere else. Because we have a fleet to offer. We have got plenty of executive rides with more sitting capacity. So, everyone traveling with you will be able to sit comfortably. You can book more than one ride even. You just have to tell us SG World Transportation your needs. We are available 24*7 so you don't have to wait for the morning. So, you can contact us and book a San Francisco ride. We are here to answer your queries whenever you need. Don't hesitate and contacts us. We have got your back and we guarantee you that you are not going to regret this decision of yours.