Famous Landmarks in San Francisco to Visit
San Francisco is famous for its breathtaking views and landmarks. From golden gate bridge to golden gate park to Alcatraz Island, you can make your journey more comfortable and luxurious by choosing our limo ride for traveling. The very first thing you have to do before booking a limo is to plan your whole journey and pick up the best route for your famous landmark in San Francisco tour. A limo is not just a luxury car but also a statement car that can make you travel in style.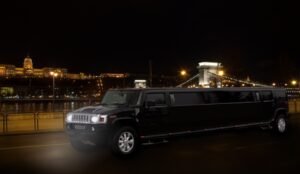 Landmarks to Visit on a Limo Ride
There are some famous landmarks that you must visit in the limo to get the perfect and most amazing experience. Of so many landmarks the most popular are;
                   

World's largest Chinatown

                   

Seal rock

                   

Cliff House

                   

Coit tower

                   

Ferry building marketplace

                   

Union Square

                   

Sea cliff

                   

Ghirardelli Square

                   

Mission-Dolores Park
The city has a treasure of beautiful landmarks that would be hard for anyone to visit all of them in a day, but limo companies will ensure you that they will do every possible thing to make your tour unforgettable by exploring every place as much as they can in a day.
Worry about the traffic in San Francisco? Leave it
No doubt famous landmarks in san francisco have heavy traffic most of the time but you don't have to worry at all. Our SFO limo service is here for you to handle that hustle. All you have to do is to book our ride and just relax and enjoy your journey by feeling the luxurious vibes sitting in our limo. Our chauffeur is an expert driver who knows all the routes, he must take to drive you to your destination on time.
Famous Landmark in San Francisco for a Grand Entry
Don't worry you can take care of your big days too
Having a big day in a famous landmark in san francisco, you are worried about the grand entry with a comfortable ride. Most limo providers are the best solution to your problem. All you have to do is to book our limo ride to make your big and special day an unforgettable one. Just imagine coming out from a classic Limo on your birthday or at a destination wedding or anniversary would make you feel like a star, every eye will be on you. Our limo ride is not just an ordinary limo with a luxurious facility but our chauffeur who drives limo for you is an expert and well-trained to assist you on your way and make you feel comfortable while riding to your special event.
What SG San Francisco Limo Service Can Provide You?
Chauffeurs are punctual and service is quick, so SG San Francisco Limo Service guarantees you to be on time for pickup.

Well-trained and professional chauffeurs who can drive you safely to your destination.

For us, your safety and security matter a lot. So the limo company took every precaution that must be taken to ensure your safety.

Our limo gets disinfected and cleaned every time before serving it to you.

Chauffeur avoids handshakes usually but if he has to then he sanitizes his hands before and after exchanging greetings.

Rides are reliable and safe; the seats are so comfortable that you would not tire of sitting for long trips.

Our chauffeurs will also serve you as a tour guide, as they know the roads and landmarks around the city.

The Interior is made of imported and luxurious leather because limo service never compromises on quality.

Our customer service is 24/7, so you can book your ride anytime.

For road trips, SG offers unlimited stops, according to your desire to visit that particular place.