Book Sonoma Wine Tours Ride
Taste one of the best wines tours in Sonoma
Have you ever tasted a wine that might have won several wine competitions before? Well, in Sonoma people grow such high-quality grapes and save the wine for decades so one day they become the finest one of their own kind. The taste of the wine you get from the market is not going to taste the one you get from Sonoma. It is going to be great if you really know the taste of the finest wine. So, now if you are craving to taste that wine in Sonoma then how about you plan a trip to Sonoma vineyards? For that trip, you can book Sonoma wine tours ride from us, SG World Transportation.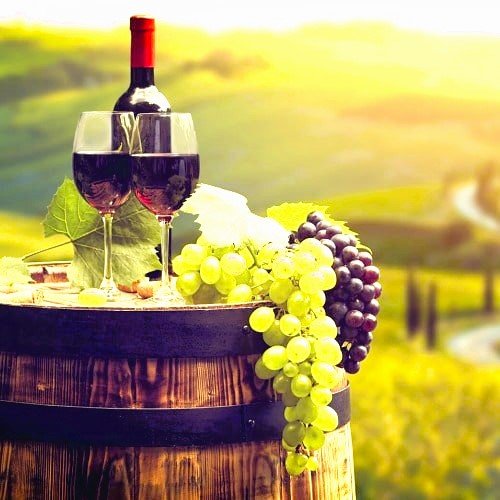 Our Sonoma wine tour from San Francisco is chauffeured so you don't have to worry about being the driver for the journey anymore. You can enjoy the road journey with others.
A Win Tour Getaway Close to Nature
Everyone gets tired of their daily work routine and they look for a getaway. But sometimes you don't get enough time to plan a trip. Well, how about you plan a one-day road trip? You can even do this on the weekend just to feel a little relaxed.
You can go to Sonoma County that is not far away from San Francisco. But you will get a little close to nature if you plan this trip. Plus if you are not in the mood of driving because you just want to relax for a day then you can hire Sonoma wine tours from San Francisco from us. This tour will help you to get relaxed, stress-free and it will give you the energy that you might need to deal with your next week's work routine. Sonoma County has the perfect soil to grow grapes for making wine and you will see the greenery, everyone, once you are there. Sonoma Country is reaching in nature.
Book a Best Sonoma Wine Tours
Look forward to a private Sonoma wine tour?
You can travel through public transport to Sonoma County but do you really think you can enjoy your getaway while traveling with strangers. It would be better if you book a private ride for this road trip. If your family, friends, your partner, or anyone accompanying you on this trip then the fun of this trip will get doubled. You deserve the comfort and fun you have been missing for so long. It is only possible if you hire your ride us. As we have plenty of luxurious still economical rides for you.
You can even book a chauffeured limousine. Yes, you read it right that we have limos, SUVs, Sedan on our list. If you have already your plan in your head and now it is time to make the bookings then hire a ride from us and let your Sonoma road trip start. The wine you are going to taste once you are in the Sonoma vineyards is going to be really great. You might have not tasted such rich wine before. Book an economical Sonoma wine tour packages from SG World Transportation. Booking a ride for your wine County trip is also a safe option when it comes to your life safety.
Let Confirmed Your Sonoma Booking
Book a Luxury Sonoma Ride on Your Choice
Many transport companies will be offering Sonoma wine tours that they will make this journey memorable and comfortable for you. There is another thing you need to think about before booking Sonoma wine tours from any other company and that is your budget. If you don't want to waste money and you are not in the mood of taking any risk with your transport then it would be better if you book a Sonoma wine tour from San Francisco from us.
We have got the best Sonoma wine tours for you so your traveling budget doesn't get upset. You don't have to cancel your wine tasting trip to Sonoma because of a tight budget. You can discuss your traveling desires, and requirements related to your transport with us. Get a quote and then decide whether the fare price suits you or not. We have plenty of rides in our fleet and others who will be accompanying you on this trip.  so you can decide which ride is best for you. We are available 24*7 so you can contact us whenever you want.