Full-Size SUV Rental Service
Time To Upgrade Your Vehicle Choice
The world is progressing with each passing day, and why are you not keeping up with the pace? This is high time that you start making choices better and more modern.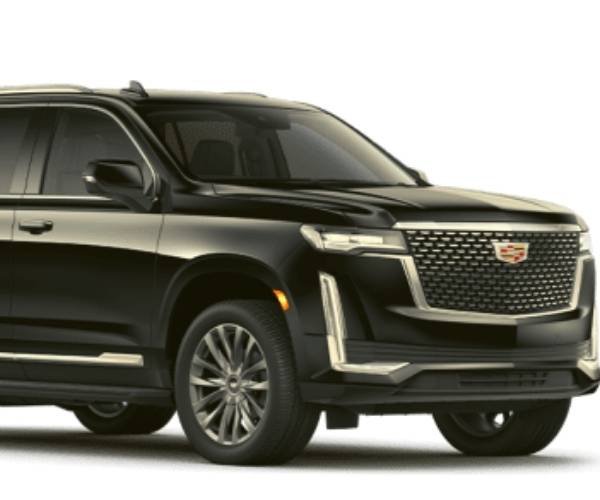 By that, we mean that the time has long gone when you would have to travel in ordinary taxis or local transport because now you have got us as your transport service. This is the era of the Primum SUV fleet, and we know that not everyone can afford one, but now you won't have to wait to travel in one of your dream fleets.
We have been serving our clients with the best-branded fleets making their traveling one of a kind. You can now book a ride from SUV Cheapest Rental Service SF and can feel the class comfort and luxury. We are more than happy to bring the luxury vehicles for you to enjoy the upcoming trips.
Comfortable Rides With Professional Chauffeurs
Your whole mood during the journey depends on the kind of ride and the driver's attitude toward you traveling on a booked ride. If the ride is not up to the mark or uncomfortable to sit in and the driver is not professional enough to make you feel safe, you would regret booking that specific fleet service. To keep you safe from these kinds of experiences, we have developed an SUV town Rental Service in San Francisco, where you can book a ride with a world-class chauffeur. The chauffeurs have been further train to behave, drive and handle situations in the best way. So if you are interested in getting luxury rides with reasonable fares. We are delighted to provide you with any time. We hope you get the best of the experience with us and do not compromise with your comfort, ease, and convenience again. 
Don't Take Risks With Airport Rides
This is one's choice of getting the ride from whatever source to travel to the airport, but risks come with that random choice. If the company is not reliable and professional, you should expect your risks to turn into nightmares if you miss out on your flight. Your one wrong decision can cost you money, time, and energy. To be on the safer side, you must think wisely before choosing the source of your ride to reach the airport. We would suggest you go for SUV Rental SFO Airport and don't take risks about your ride anymore. You can book a ride in advance and rest assured about your departure on time from your location to the San Francisco airport. To have a hassle-free journey, contact us and throw out all the pressure from your shoulders about your ride.
No More Exceeding The Traveling Budget
Everyone thinks of the fare whenever it is talked about hiring a ride, & they feel concerned. They are right at their place because the SUV Services has started. Charging this much that it gets difficult for a common person to book rides and travel around. We have been trying our best to keep our rates the most reasonable. Still, with the affordable charges, we try to maintain our quality and not compromise on anything regarding our services. So to be on the budget, go for the Cheapest town Rental SUV  ride from sg world. Yes, we have been trying our best to be as pocket friendly as you would not have to think much about having a ride book from us.
Authentic and Reliable Service to make your Every trip Memorable
If you think that you can trust any fleet service to book a ride from them, you are highly mistaken. Yes, the luxury fleet service should be as reliable as you want your traveling to be smooth and convenient. If the fleet you are traveling in is not insure and the driver doesn't have the needed documents or the license. What you would do if there comes a situation like that. You would not want to stand in the middle of the road or any troubled interruption.
Therefore always prefer a trustworthy Limo service and who can be a better option in the sg world. Every fleet we provide you as your ride is insure, the SG San Francisco Limo Service team makes sure it is technically maintain so that everything goes well during the journey. We hope that we have made our points clear and convinced you about giving SUV Chauffeured Service a shot. It is guaranteed that you will never regret your decision to book a ride from us. We expect your happy feedback and wish you have all the joyous journey with us ahead.