How Much Does a Limo Cost in San Francisco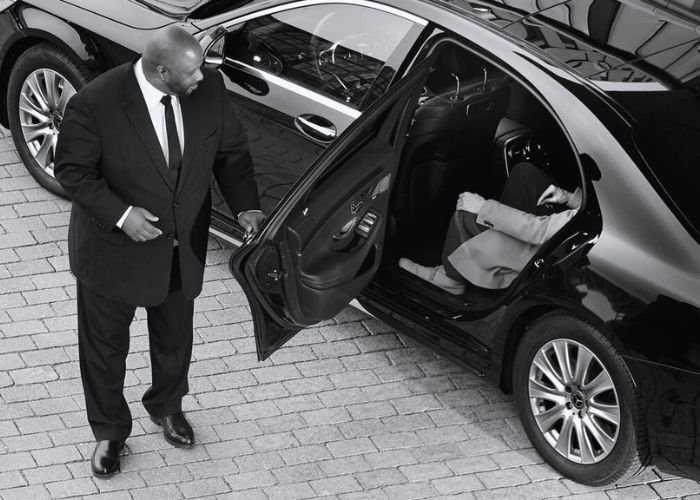 Imagine this: You're standing at the corner of Post and Powell, in the heart of San Francisco's bustling Union Square. Cable cars clang by, tech moguls discuss the next big thing, and amidst it all, you ponder a question that tickles romantics and corporate high-rollers alike: How much does a limo cost in San Francisco? What secrets lie behind the tinted windows of that stretched oasis of leather and luxury?
Welcome to a comprehensive guide that answers these intriguing questions. Fasten your seatbelts; it's going to be a ritzy ride.
The Basics of Limo Costs in San Francisco
You might ask, "Isn't a Limousine? A luxurious SG San Francisco Limo for special occasions?" Indeed, the answer is both yes and no. Limousines are not simply "vehicles," they are experiences, and the expenses related to them are as diverse as the city of San Francisco itself.
How Much Does a Limo Cost? And Hourly Rates
In San Francisco, the starting hourly rate for a standard limousine hovers between $70 and $100. "Wait, that sounds reasonable," you might think. However, like a foggy San Francisco morning, there are layers to uncover.
Not all limos are created equal. A basic SG San Francisco stretch limo is not in the same ballpark as a Rolls Royce Phantom stretch limo. And the most luxurious of all limos—the SUV stretch, offering amenities that rival San Francisco penthouses. For these ultra-luxurious options, be prepared to spend anywhere from $200 to $300 per hour. How about a glass of champagne as you cruise along the Embarcadero? That's extra. Fuel surcharges? Oh yes, those too. What about tolls, tips, and red-carpet service? You guessed it—all additional expenses.
Premium Experiences for Special Occasions with San Francisco Limo
Are you tying the knot at one of San Francisco's stunning venues? Perhaps you're preparing for an unforgettable prom night? Let's explore what these special occasions do to limo pricing. In a city where "I do" frequently accompanies a strong sticker price, the SG San Francisco limo you ride away in is no different. A wedding package can cost anywhere from $400 to well more than $2,000. "Do I really need the rose petals and the Just Married sign?" you might wonder as you compare options. The choices you make can heavily influence the total cost.
Those were the days when prom night meant borrowing your parents' sedan. In the City by the Bay, hiring a professional Limo Chauffeur service for a prom or corporate event can start at $500 and go upwards quickly based on how opulent your tastes are.
Tips for the Thrifty: How to Afford Luxury on a Budget
Is it conceivable to partake in the limousine experience without burning every last dollar? Indeed, and this is how it's done:
Off-Peak Hours: Think weekdays or daytime hours.
Package Deals: Often include extras at a reduced rate.
Share the cost: Got friends? Get them to pitch in.
To Limo or Not to Limo: The Eternal Question
As we reach the end of this luxurious journey, you have a choice to make. Is the limo experience an indulgence you're willing to budget for or a luxury best admired from afar?
San Francisco, with its notorious hills and breathtaking views, offers an unmatched backdrop for the limo experience of a lifetime. Yet, like any good thing in this celebrated city, it comes with a sticker price that requires examination and direction. As you stand on the cliff of this decision, what will it be?
Whether you're saying "I do," finalizing an urgent business negotiation, or introducing yourself, remember that a limo in San Francisco isn't simply a vehicle — it's an assertion. Yet, an assertion accompanies questions and inquiries regarding cost, worth, and individual needs.
All in all, what's your decision? Will you step into SG San Francisco Limo and become a piece of San Francisco's select display, or will you respect it as it floats by, as tricky and captivating as the actual city? The decision is yours, and it's one no one but you can make.