Pleasant Journey From San Francisco To Stanford
There are mean of transport out there & anyone can choose any of them for the sake of transportation. But for the whole journey to be pleasant. It very necessary that the choice of the ride should be the done very wisely. The ordinary mean of transport like local taxi or metro can do the job.
But the uncertain situations might come along your way. If you have made a plan of a road trip from San Francisco To Stanford your ultimate traveling partner must be the SG world. You can hire one of our rides to make your traveling time more pleasant.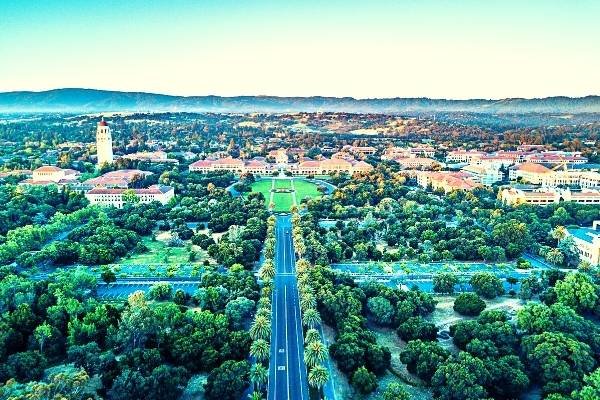 Our comfortable spacious cars not only provide ease and relaxation to your body and mind but you will be traveling in the coziest and most peaceful atmosphere with one of our most professional drivers. There would be no hassle and no technical issue with the ride. So we have introduced our best of services for you because we know you deserve nothing but the best.
Stop Compromising Your Hygiene And Safety
A very crucial and infectious environment has surrounded us. The social distancing can't be emphasize more as the virus almost everywhere. So it is high time to take at least our responsibility by avoiding the crowd and public transport. Yes, the public transport or cabs where the safety measures are not being taken how is it safe for you to travel with them. Considering your health and hygiene, you must think of professional and renowned transport service, and SG world has come to the rescue. If you are traveling from Stanford To San Francisco, book a ride of your choice from us. We make sure to keep the car's atmosphere clean, hygienic, and soothing.
Drivers put on the mask all the time and get them self sanitized repeatedly. So hiring a ride from us would make you relax about your health, and you can enjoy the whole traveling with no risk of getting infected. When the ride is an executive one, you would know there is no random or infectious person sitting beside you, and you can sit and breathe peacefully.
Get Back To Your Home Without Any Discomfort
studying at Stanford University and get bothered each time you travel back to your home just because of the not-so-right source of a ride. Then we are here for your this care. Yes, the sg world has brought you some perfect and amazing rides whenever you travel from Stanford University To San Francisco. Once you are done with your semester or going for a leave, you have to book a ride from us and mention your location and time. The booked car will make it to your site just by the time, and you would not have to wait for the taxi or change the ride after some specific distance or area. That is why we are one convenient and authentic source of transportation for making people's lives easy and saving their time, energy, and money as well.  
Best

Stanford

Limo Service
Stanford has Some Beautiful Spots and Places to Offer
There are resorts, museums, gaming places, events, and much more for you to explore. Going there on your ride must not be a good idea as you would not know the location and attraction you should visit. When you hire a professional chauffeur service of that specific place, you can see the area more conveniently.
When traveling from San Francisco limo service to Stanford, you would not want to keep hanging in the middle of the airport in wait for the ride that suits you. So we suggest that you make a reservation at us with your required ride and get stress-free about your departure from the airport once you land. Your driver will be there at your service wherever you want to go and drive you around the whole beautiful place.
Stanford Car Service is Just what you Need
We offer almost all kinds of branded and luxurious cars and limos for you to choose from. You can look at the fleet and decide which vehicle will be preferable for you. The impression something anyone wants to make on others. When you roam around the city in one of the most talked and loved cars.
No one will resist turning their heads back to look at you. We offer the best and most professional service but charge even less than you would even think of. So we hope you have decided to give us the chance to serve you whenever going from San Francisco To Stanford, and we wish you nothing but a happy and content journey with us.