Airport SFO to Santa Clara Car Service
No Hassle While Leaving The Terminal
Landing at the airport that too one like SFO, which is a busy one. The hassle is expected when you would not find a suitable SFO to Santa Clara ride to leave the airport. You definitely would be carrying the luggage and tired at the same time. Just think that you are also facing a hassled and stressed situation at the terminal.
Because every passenger there is searching for a ride to reach their place, and you don't want that right. Acting-wise, make sure that you manage to book a ride before even you get the SFO Airport. It can take an hour to reach Santa Clara from so, and you don't want any troublesome situation right from the start, which would be your ride to the whole journey to Santa Clara. To have the most smooth and hassle-free journey, hire a car service from SFO to Santa Clara from sg world. You are not going to regret your decision at any cost.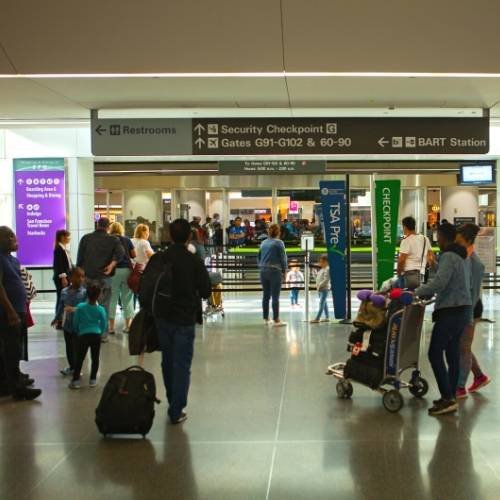 Don't Wait for Unnecessary And Get In The Ride Instantly
There might occur a situation where you are at the terminal and searching for a nearby ride to pick you up from the airport and take you to the required place. Who knows would the ride be able to make it one the time and how much time you will have to wait at the terminal. This is one significant risk you can take if you ignore the ride you will take.
One more thing, if the ride reaches you anyway, but if it is not spacious enough or you are carrying more luggage, then do you think you would be hiring another one to the rescue. A big no to these issues anymore. To be extra safe, what you are going to do is book a Limo from sg world, which has brought up their SFO Airport To Santa Clara Car Service for you. You don't have to wait once you reach the sfo airport, and the booked ride will be there at the terminal for you to be seated, and you are good to go wherever you want. Our clients don't have to face any discomfort during the traveling and keep considering us as their number one choice whenever they require a ride. So we wish you happy journeys in the future with us.
The Ride According To Your Requirement
Once you decide not to ask for a favor from anyone to pick you up from the airport or you want to pay a surprise visit, make sure to find yourself a suitable source for the ride. Only you know how much luggage you will carry and members are traveling with you. So for that, an ordinary taxi or cab could not do the job. Keeping the requirement in mind, make sure that you book a transport company who can provide the ride as per your choice.
If you book a luxury limo from sg world, you can find as many options as anyone would have thought. We have a fleet option with a list of all the fleets available to us. You can look at that and decide well because there would be the models and specifications of the cars mentioned. So what are you waiting for? Just book a ride accordingly whenever traveling from Santa Clara to SFO.
Economical Source Of The Ride In Town
Why would you have to worry about the high fares when you land at the airport. The taxis available at the airport charge even extra when they know that you would have minimal options of rides and you require one.
So obviously you are smart enough to figure out this situation in advance by booking a reasonable yet luxurious transport company which is none other than sg world. Yes, we are one most comfortable luxurious, and branded Black car services SFO Airport to Santa Clara that charge the best rates and fares in the market, keeping our customers safe from stress, hassle, and regrets.
You Deserve Only The Best
PROFESSIONALISM PERSONIFIED
It's high time to start thinking about your comfort, safety, and luxuries. Yes, why would you compromise your money, energy, and time on any common source of transportation when you have us at any time.
Even the companies who claim to be authentic would not live up to the expectations, and you regret choosing them. When we claim you deserve only the best, we mean it because we do not compromise our quality and service. We put all our efforts into maintaining the vehicles and getting them insured once they become our part.