Wine Country Limo Tours From San Francisco
Plan Right Away If You Haven't Been To A Wine Tour Yet
Yes, you heard it right. If you have not been on any wine country limo tours yet, then it is high time that you make a plan to have this experience. Which will get you the fun and an educational aspect. You must look for a wine tour to have better knowledge & information about it when planning to go for it.
Here and there, you might see the options, but hiring a Limo from the best source is only Wine Country Limo Tours From San Francisco. You can take as many friends as you want on the trip. There would be only fun, convenient, and a good amount of relevant information for you with us. Now, if you would have decided to try a san Francisco wine tour, we are waiting for you to make it more worth it.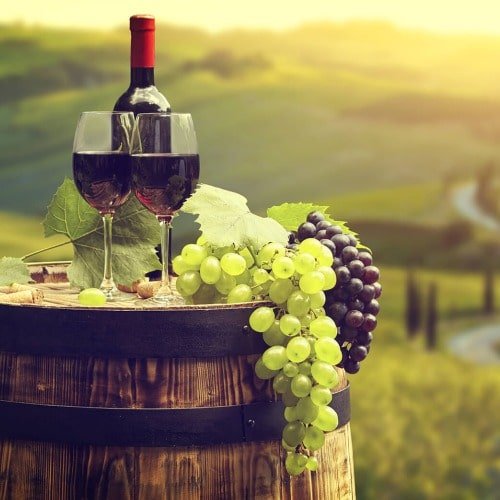 Leave Everything On Our Chauffeurs And Enjoy Your Trip
An average cab or taxi driver would not be aware of the vineyards and the ways or routes. Why would you even think about them when you have the best option in town for this purpose. When you book Wine Country Limo Tours From San Francisco, you can rest assured that the drivers will have firsthand knowledge about the best vineyards and can better guide you as well. Plus, you would enjoy the whole journey sitting at the back and enjoying the wine tours. As you have gone for the wine tasting. Safety can be at risk when one drives with having alcohol in their stomach. So from the safety and ethical point of view. Our chauffeur car service is the best you can execute the plan. 
A Reasonable Source Of Wine Limo Tours From San Francisco
As far as the fare is concerned, there are transport services out there. Who has been charging very high and people have to think twice to go for it or not and sometimes have to cancel the plan just because of exceeding the budget. Now we have come up to the rescue. We would not only get you the tie. During your journey charge is very economical that you can get your whole trip done without going out of your estimated expense. Now, why would you have to see for the other transport means when you have reached the right one in your hand for the purpose. You can even get an idea of the total amount before the trip because we would negotiate about the whole trip and package. This is how things could be settled more conveniently.
There Is More Fun In The Limo
an average bus or shuttle is out dates source of transportation. Limos have taken place and are all over the place these days. There are many factors that limo is a way more exciting and joyous medium of traveling, and when there is a whole squad traveling, the level would be somewhere very high. Limos generally have an entertainment section offering screens, bars, and other facilities. There is also a separate section where you can have a private party with your friends. If you are going for Sonoma limo wine tours from San Francisco, then expect only a good time and fun your way. 

Keep It A Private Affair
Everyone wants their tour to be a private affair without anyone judging them. So why not plan it so that one feels comfortable and easy to have all the joy out of the trip. Our wine country car service is there to do the job. You have to decide about your plan and hire us as your traveling partners. We make sure to make you explore all the wineries, and you don't have to miss any renowned winery and its taste. You will be able to enjoy and relax throughout your journey, and no one will be there to stop or judge you. This is why we have become one authentic and reliable wine country limo service SG World making the trips more exciting and memorable.
Let's Conclude Us To Be The Best Option For You
why do we claim that because we only provide the insured and technically maintained vehicle? The drivers keep all the necessary and official documents and licenses with them to show them anywhere. With these precautions, there would be significantly less chance of you facing any difficulty regarding your ride or related stuff. The ordinary vehicles or rides might get the job done of transportation, but keeping all the things and precautions under consideration, you must not take risks and let us have the chance to make your traveling hassle and stress-free.