Livermore Wine Tours Package
Livermore Wine Tasting Tours Reservation
It is better to take a little off from your daily hectic work routine. So, how about you plan a trip to Livermore this time? Have you ever planned a Livermore wine tours before? If not then it is better to try sometime now than going to the same road trip destination again and again? You will love your road journey and once you reach Livermore city you will taste one of the finest wines in the world. For the Livermore wine tasting tour reservation, you can get a Livermore winery ride limo information from us SG World Transportation.
You don't have to drive your own vehicle because you took from all of your duties so you deserve a super comfortable and enjoyable trip to Livermore city from San Francisco. You don't have to get an ordinary ride like a taxi too because that is not going to be comfortable enough for you. So, it is better to hire the best ride us only.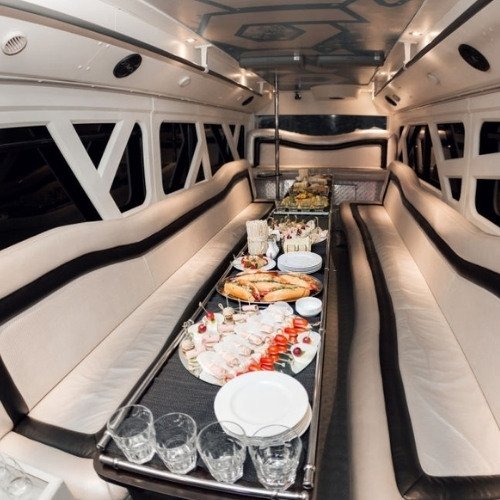 Hiring a Chauffeured Luxurious Wine Tour Service
You might get a slight thought that why do you have to hire a Livermore chauffeured ride from us but do you really think you can manage driving especially when you are going on a wine tour to Livermore? It is not safe enough for you because if you are going to drive your own vehicle wine tasting is out of the list. You won't be able to taste a single drop. Once you have wine in your system you are not allowed to drive. It won't be safe enough for you and for the people traveling with you. When you book a chauffeured ride you don't have to worry about the driving. You can enjoy tasting your wine. You will get a little dizzy for sure because this is what wine will do to your body and mind. So it would be better to let someone sober and professional take care of the driving seat.
Don't you want to enjoy your next Livermore wine tour?
When it comes to your road trips make the right choice always because if you make any mistake in choosing the transport then you might end up hating yourself for planning the whole trip. Road trips are meant to be full of fun and excitement, not anger and frustration. First, plan your trip and it would be best if you do a little research on your own that which vineyard you will be visiting once you are in Livermore city. After that, you must know how many people will be joining you on this road trip of yours. So, you will be able to book the right ride. We have got plenty of super comfortable and luxurious rides that will be just perfect for your wine tour plan.
Booking of Livermore Wine Tour
Discuss Your Wine Tour Plan with US
Like we have already mentioned above that if you haven't been on a wine tasting limo tour before or last time you had the worst wine tasting trip ever then it is better to discuss your plan with us this time. We have got chauffeurs who know the best wine-tasting places in Livermore city. Now, you won't have to search for it for yourself. Even we can plan the whole wine tour to Livermore on our own. You just have to tell us about your requirements and desires related to your wine tour and leave the rest to us. After that, you don't have to worry about anything else. The chauffeur with your booked ride will be at your pin location on the selected day right on time.
Select Your Livermore Budget Plan
Looking for Wine Tours Livermore Packages?
Your budget for your wine tour is also quite important. We understand your concerns related to your road trip and we at SG World Transportation have got some really good wine tour packages. Those packages are not going to hurt your pocket. If you still have got queries. Then how about you get a wine tour quote from us before finalizing things with us. We are 24*7 available. Without thinking about the time you can contact us. Our team will be more than happy to entertain you at any hour. So without hesitating let us know your wine tour plans to Livermore from San Francisco. We also deals in Napa valley and Sonoma wine tours.